Flying Nun
Port Hills, Christchurch, New Zealand
A great little downhill from the top of Marleys Hill down to the Sign of the Kiwi.
This track is loved by many, and is a labour of love for a dedicated track builder who has taken a fun little downhill and turned it into a great track with well thought out corners, nice surface, rocks, walls, bridges and more. Can easily be looped by riding back up the usually quiet road.
Rock-bermed corner on Flying Nun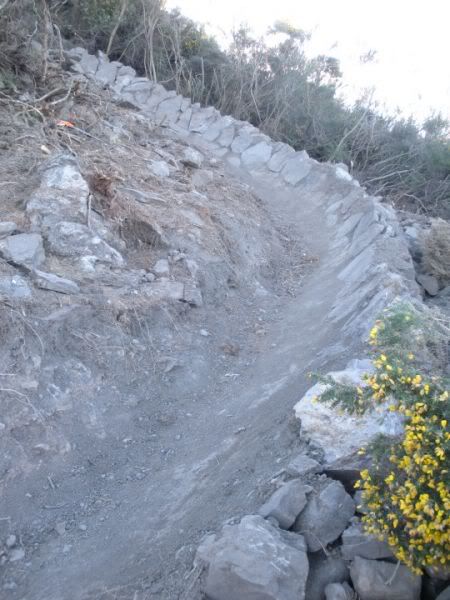 Aspects of Flying Nun
There 4x4 access road starts at the top of the Worsleys Track, which can be access by heading up Summit Road from the Sign of the Kiwi and turning right and climbing 400m to almost the top of the hill. There is a carpark at the top, and another carpark down at the kiwi.
450m
333m
Google goodness
Download GPS path: kml
---