lostworld
Western Hills, Wellington, New Zealand
Bike and Foot, leave gates as you find them.
By traversing the ridges from Makara Hill to Mount Kau Kau, this track offers spectacular views both over Wellington and the western hills towards Makara Beach.
With a combination of farm roads, single track, and open grass areas, there is plenty of variety along this relatively long track.
If travelling from the southern (Makara Peak) end, then the inclination is generally upwards. In addition, there are several significant valley/peak combinations to be negotiated, making for a decent bit of climbing overall.
Skyline track from the top of Skyline Cemetery Link
Transmission towers to the west of lostworld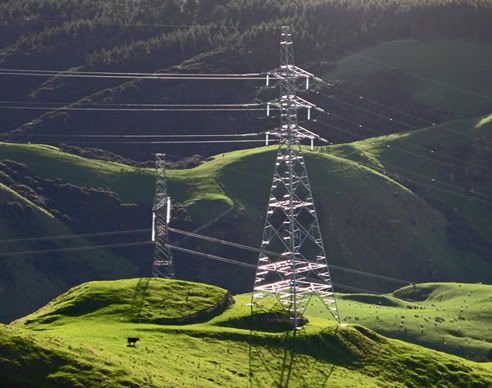 Either start at the summit of Makara Hill Road, where there is a small car park, or head southwest from the summit of Kau Kau.
Track building in 2009 replaced some sections of farm road with single track and replaced many gates and stiles with foot and bike friendly cattle stops â€" nice.
Google goodness
Download GPS path: kml
---